Home staging is the process of preparing a property for sale by making it look more attractive and appealing to potential buyers. Home staging can include decluttering, cleaning, rearranging furniture, adding accessories, painting, and even renting furniture or artwork. Home staging can help sell a property faster and for a higher price, as it creates a positive first impression and showcases the best features of the property.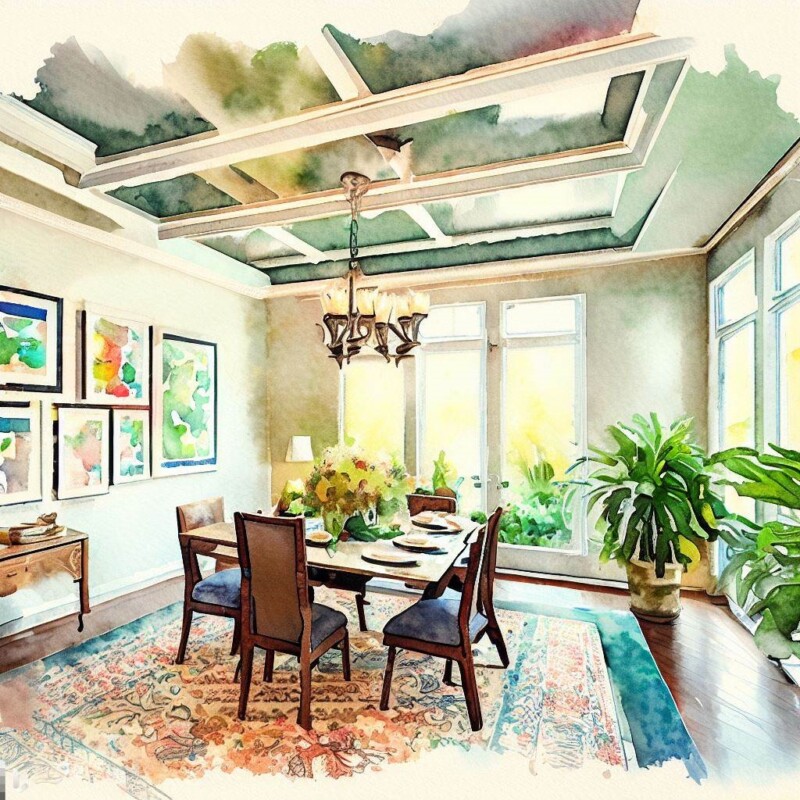 However, home staging also involves some costs and challenges, such as finding a reliable and professional home stager, deciding how much to invest in staging, and balancing the seller's personal taste with the buyer's preferences. Therefore, real estate agents need to ask some important questions about home staging before recommending it to their clients. These questions can help them assess the benefits and drawbacks of home staging for each property, and provide guidance and advice to their clients on how to stage their property effectively.
In this article, we will discuss some of the most common questions that real estate agents ask about home staging, such as:
How much does home staging cost and who pays for it?
How do I find a good home stager and what should I look for in their portfolio?
How do I determine which rooms need to be staged and which ones can be left as they are?
How do I communicate with my clients about home staging and manage their expectations?
How do I measure the impact of home staging on the sale price and time on market?
By asking these questions, real estate agents can make informed decisions about home staging and help their clients achieve the best results possible.
Home staging is a popular and effective strategy to sell your listings faster and for more money. But what exactly is home staging and how does it work? If you're a real estate agent who wants to learn more about this powerful marketing tool, you're not alone.
Many agents have questions about home staging and how to use it to their advantage. In this blog post, we'll answer some of the most common questions about home staging that real estate agents always ask.
1. What is Home Staging and How Does it Work?
Home staging is the art of preparing your listing for sale by highlighting its best features and creating a welcoming atmosphere for buyers. Home staging can involve decluttering, cleaning, rearranging furniture, adding accessories, painting, and making minor repairs. The goal of home staging is to make the house look spacious, bright, and inviting, so that buyers can easily imagine themselves living there.
2. How Much Does Home Staging Cost and Who Pays for it?
The cost of home staging depends on several factors, such as the size and condition of your home, the level of service you need, and the market you're in. According to HomeLight, the average cost of professional home staging in 2018 was anywhere from $1,000 to $8,600 for only two to three rooms, and typically depends on the square footage and the type and style of the house.
However, the price can vary widely depending on the scope and duration of the project. Some home stagers charge by the hour, while others charge by the room or by the month. Some also offer different packages or discounts depending on your needs.
Typically, the seller pays for home staging, either upfront or at closing. However, some agents may offer to pay for part or all of the home staging as part of their listing services. This can be a great way to attract more clients and show your commitment to selling their homes. However, before you decide to pay for home staging, make sure you have a clear agreement with the seller and the stager about the budget, expectations, and responsibilities.
3. How Can I Find a Professional Home Stager in My Area?
One of the best ways to find a professional home stager in your area is to ask for referrals from your colleagues, friends, or past clients who have used home staging services. You can also search online for home stagers near you, and check their websites, portfolios, reviews, and testimonials. Look for home stagers who have experience and training in your market, and who offer the services you need.
You can also contact the Real Estate Staging Association® (RESA®) (https://www.realestatestagingassociation.com/) or the International Association of Home Staging Professionals® (IAHSP®) (https://www.iahsp.com/) to find certified home stagers in your area.
4. What Are the Benefits of Home Staging for Sellers and Buyers?
Home staging can benefit both sellers and buyers in many ways. For sellers, home staging can help them:
Sell their homes faster and for more money. According to the National Association of REALTORS® (NAR), 22% of sellers' agents reported an increase of 1% to 5% in the dollar value offered by buyers for staged homes, compared to other similar homes on the market that are not staged. And 23% of sellers' agents reported a decrease in the time on the market when the home is staged.
Attract more buyers and offers. According to NAR, 40% of buyers arrange to look at the home they have seen staged online. And 47% of buyers' agents said that home staging had an effect on most buyers' view of the home.
Stand out from the competition. Home staging can make your home look more appealing and memorable than other homes on the market, especially in a crowded or slow market.
Showcase the potential of the home. Home staging can highlight the best features and functions of your home, such as the layout, the storage space, the natural light, and the views. It can also minimize or distract from any flaws or drawbacks, such as outdated fixtures, small rooms, or awkward corners.
Reduce stress and hassle. Home staging can take care of the preparation and presentation of your home, so you don't have to worry about it. It can also save you time and money by avoiding unnecessary repairs or renovations.
For buyers, home staging can help them:
Visualize themselves living in the home. According to NAR, 82% of buyers' agents said that staging a home made it easier for a buyer to visualize the property as a future home. Home staging can create a positive emotional connection between the buyer and the home, and make them feel more comfortable and confident in their decision.
See the value and quality of the home. Home staging can show the buyer that the home is well-maintained and cared for, and that the seller is serious and motivated. It can also demonstrate the functionality and versatility of the home, and how it can suit their lifestyle and needs.
Overlook minor issues or imperfections. Home staging can draw the buyer's attention to the positive aspects of the home, and make them less likely to notice or focus on any minor flaws or defects. It can also create a sense of urgency and fear of missing out, and make them more willing to compromise or negotiate.