Home Staging Calculator
Return on Staging Investment (ROSI)
Statistics show that homes that are staged in today's real estate market sell much faster and for more money than those that are not staged.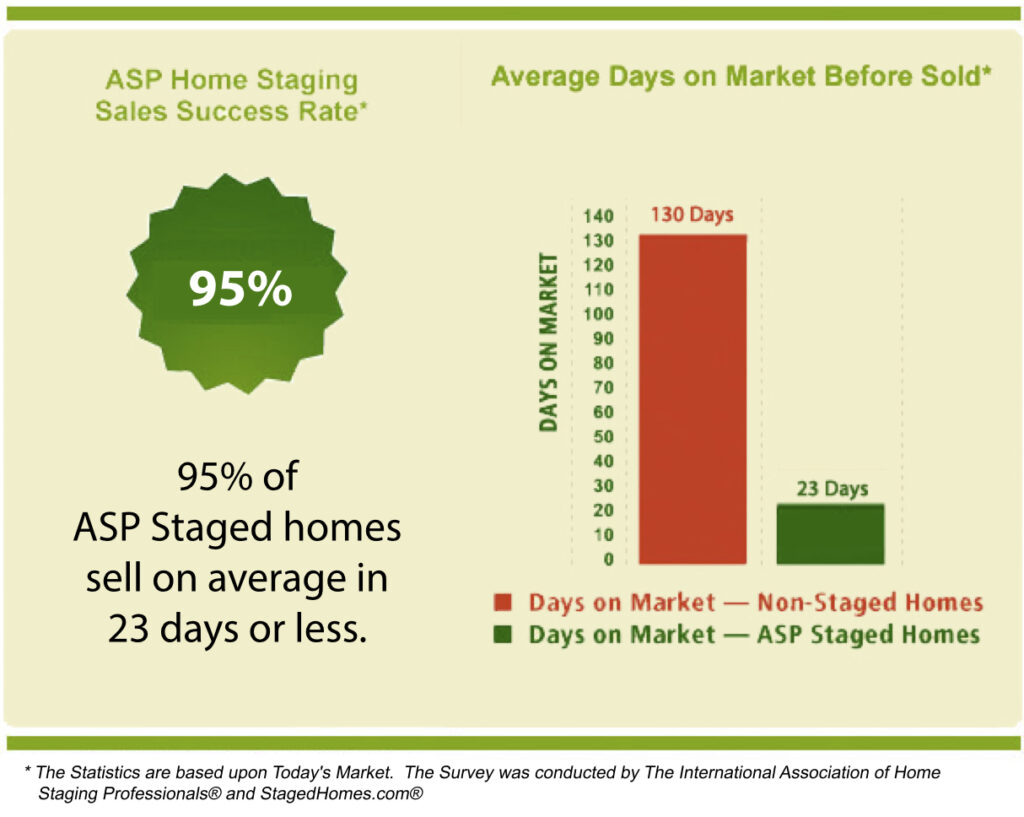 A StagedHomes.com® survey of over 1,000 homes (62% vacant, 38% occupied) across North America prepared for sale by ASPs®) shows that Staged homes sell in an average of 11 days or less, whereas homes that aren't Staged take up to 90 days or more to sell.
In addition, according to the National Association of REALTORS® 2021 Profile of Home Staging, 49% of real estate agents surveyed say that home buyers are willing to pay 1% to as much as 20% MORE for a house that is staged.
Staging is an investment that will help you realize a larger return on the sale of a property.
---
Helping You Realize Maximum Results from Your Listings!
Let us help you get the most from the sale of your house or listing!